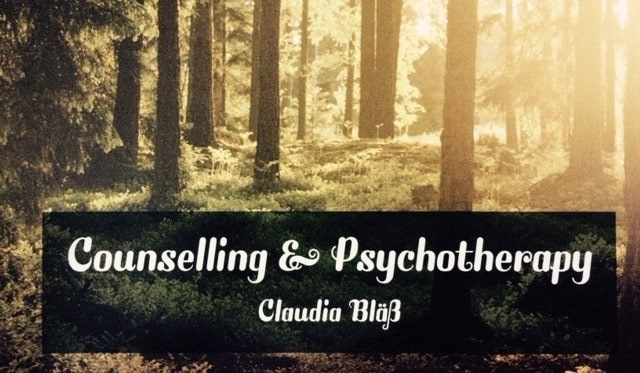 I'm Claudia, originally from Germany and living in Ireland for many years. I have been working as a counsellor for about four years and am an accredited member with NAPCP.
Why go to counselling?
Depression and anxiety are two of the main mental health issues in Ireland. 1 in 10 suffer from depression, 1 in 20 people have general anxiety disorder.
Depression is more than feeling sad and down at times, it interferes with your daily life, keeps you from doing the things you enjoy and is a serious illness. Symptoms vary as well as the degree.
Three common symptoms:
Feeling depressed, which can mean feeling sad, empty or hopeless.
Losing interest in people you like, activities you enjoyed and life in general.
Feeling very tired and wanting to stay in bed.
Anxiety disorder can also take various forms, with social anxiety probably being the most common. However, there are also phobias, fear of failure, general anxiety and panic attacks, to name a few.
As with depression, anxiety disorder is more than feeling worried at times. Anxiety itself is a normal feeling that everyone has at times, standing on top of a cliff, sitting an exam. It signals that we are uncomfortable or in danger. With anxiety disorder there is a constant feeling of threat. Your mind overthinks everything and is in a continuous battle with itself. Prolonged anxiety disorder usually leads to mental exhaustion.
Counselling is one form of help. It provides a safe place for you to explore your feelings and learn tools to manage your depression or anxiety. It allows you to take your mask of and rant, cry and be angry if you wish. It helps you gain control again over your life. In very simple terms, counselling helps you to come to terms with your feelings and in the following step finds ways how to change your feelings, which can be a lengthy process, but worthwhile. I believe that every client is different and I adjust my therapy to my client's needs.
I have appointments available Tuesdays, Saturdays or in the evenings. A session lasts 50 minutes and is €40.
Please contact me at 0860752561, cblaess@gmx.net or through my Facebook Site 'Enniscorthy Counselling', if you would like further information or arrange an appointment.

"By changing nothing, nothing changes." Tony Robbins